When it comes to choosing a smartphone, you can bet your bucks that you will choose between two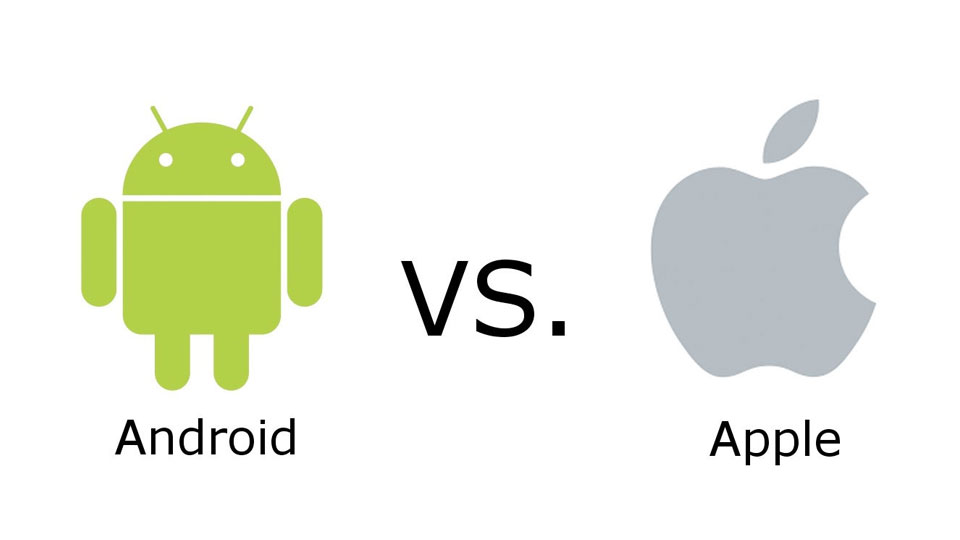 different operating systems. There is the Apple eco-system with iOS and there is the Google eco-system using Android. Of course, there are other operating systems for mobiles but the two mentioned already are the biggest players, dominating the market.
The problem arises with which one to go for. iOS is good for different reasons as opposed to Android. For this reason, here are some thought starters to help you decide which mobile OS is the better and the one you should choose.
Simplicity vs Complexity
In general, iOS is deemed the simpler of the operating systems with Android being more complex. This tends to be the case considering that you are able to dive into the root of the system and install apps which provide yourself far more control over your smartphone, on the whole.
For some, though, this is not a welcome addition. Complexity is not always better and iOS is a good example of that, where keeping things simple and sweet helps to make an OS that works well.
App Restriction vs Open Source
Another key area that separates iOS from Android is with each app store. Apple has very tight restrictions on what apps are allowed into their app store. On the other hand, Android has very slack rules to their app store, and when apps are not allowed, it is an open source platform so it is possible for 3rd parties to still make apps and have them installed onto smartphones – a great example of this comes with betting companies.
Hardware
There is key differences between the hardware of iOS devices to Android devices. On paper, Android devices tend to be much more powerful. However, since the hardware and software has been developed by two separate companies, the extra power is loss in inefficiencies. When you look at Apple devices, they are always very smooth and quick, due to being made under one roof.
It should also be noted that there are many more Android devices you can choose from as opposed to Apple devices, from the likes of Google, LG, Samsung, OnePlus, Nokia, Blackberry, Huawei and more. For this reason, there are far more options.
Pricing
Apple is notoriously expensive when it comes to iOS devices, with the latest iPhone X breaking the $1,000 barrier. On the other hand, Android devices come in a wide range of price ranges, from $100 all the way up to $1,000. For this reason, it is far easier finding an Android smartphone within your price bracket than it would be to do for an Apple iPhone.