Technology is improving at a rate of knots. Only 2-3 years ago, it was special to have a laptop with 4-8gb of RAM – nowadays, this is the norm for even the low-end laptops!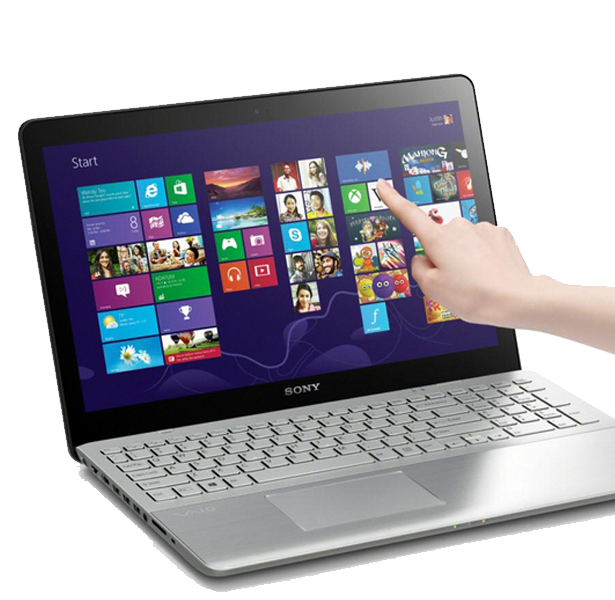 Every time new laptops come out, we can expect the RAM to increase along with the speed of the storage, sizing, battery and so on… One feature which has just started to come mainstream into laptops is in having a touchscreen laptop. However, do people really need a touchscreen on a laptop or is it just a gimmick that will come and go just like it is seemingly doing for 3D/curved TVs? Here are the main pros and cons to having a touchscreen laptop after living with one for the past month.
Great for Hybrid Laptops
For those that are likely to buy a hybrid 2 in 1 laptop, it is an absolute necessity to have a touchscreen. This is because the 2 in 1 laptops will work both as a laptop and a tablet. Therefore, when you are in tablet mode, you are obviously going to want to have a touchscreen so you can use it like you would an iPad.
But, Much More Expensive
For the same internal specs of a laptop with a touchscreen, you can pretty much find an equivalent laptop, in terms of size and performance, for roughly around 20% less than the price of a laptop with the touchscreen. For many consumers, this price increase will not be worth the extra feature: especially if they are reading articles like this as this means they still have doubts about a touchscreen on a laptop.
Handy Every Now and Then
Touchscreens are a nice-to-have feature and do come in handy every now and then. For example, if I did not have my mouse connected to my laptop, I would tend to use the touchscreen for browsing the web and scrolling through web pages (and even exploring Windows Explorer). This is because I personally found the touchscreen to get me where I wanted to much quicker than a touch pad and this might also be the case with many other consumers.
But, it will Drain Battery Life
Another problem with having a touchscreen laptop is the fact that it will drain the battery of your laptop much quicker than if you did not have a touchscreen. This generally is because a touchscreen generally requires more power to run. But, also, touchscreen laptops tend to have a higher pixel density than non-touchscreen laptops, which warrants more power consumption from the screen. Therefore, if battery life is a major concern for you, it would be best to steer away from touchscreen laptops.
Ultimately, I think we will come to a point in this century when every laptop will come with a touchscreen regardless of how expensive it is as that is the way technology goes. Things get cheaper and more affordable to the mainstream market. But, should consumers think about having a touchscreen on a laptop? It is useful to use every now and then. But, it is by no means a deal breaker. If you want to have a 2 in 1 laptop, a touchscreen is a must. However, to be productive, it is best to not have a touchscreen especially considering the fact that touchscreens are also finger magnets and can make viewing the screen quite difficult at times without cleaning it!