Short Bytes: If you're looking for an Ubuntu-based ethical hacking and penetration testing operating system, BackBox Linux can fulfill your needs. BackBox Linux 5 has been just released after 7 months of development. It comes with Linux kernel 4.8, updated hacking tools, and a new logo.
henever we talk about the best ethical hacking Linux distributions, Kali Linux by Offensive Security and Parrot Security by Frozenbox network are often listed as the top picks. Another major name that comes to mind is Ubuntu-based BackBox Linux.
Back in December 2016, we told you about the release of BackBox Linux 4.7, which came with minor bug fixes, updated kernel, base system, and tools. It was released with an aim to give a stable and updated system to the users before the release of BackBox 5. Now, after a long wait, BackBox Linux 5 has been released.
Before going ahead and reading more about this release, don't forget to take a look at our list of best tools for ethical hacking?
"The BackBox Team proudly announces the major release of BackBox v5. It took long due to several development processes, but we worked hard and got through it," the development team wrote in its release announcement.
As expected, BackBox 5 ethical hacking Linux distribution is a major release which has removed some outdated tools and added new ones.
In brief, here are the major highlights of this release:
Updated Linux kernel 4.8
Ubuntu 16.04.2 LTS base
Xfce 4.12 desktop environment
LibreOffice 5.6.1.2
Firefox 54.0
Thunderbird 52.2.1
New BackBox logo and identity
All hacking tools updated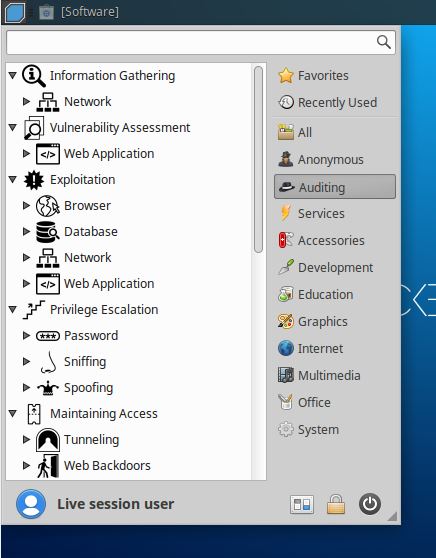 To run BackBox 5 on your 32-bit or 64-bit machine, it should have minimum 1024 MB RAM and 10 GB storage space.
You can download the ISO images by visiting this link. The images are of 2.2 GB size.
Did you find the latest BackBox Linux release interesting? Don't forget to share your views with us.