For quite some time the internet has been speculating as to what Samsung will do to update the S8 to the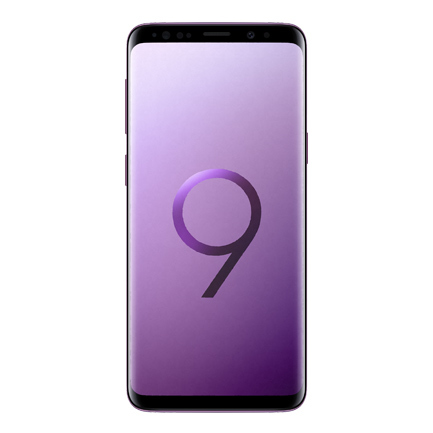 Galaxy S9. All was revealed last week as Samsung released the Samsung Galaxy S9 as their flagship smartphone of 2018. Lots is still the same as the S8. But, there are some changes, with the main alterations listed below.
Snapdragon 845 Processor
As was speculated, the Samsung Galaxy S9 has the latest processor and internals inside, which will become the new norm for 2018. This includes Qualcomm's latest chip: the Snapdragon 845.
The Highest Rated Smartphone Screen
According to DisplayMate, the Samsung Galaxy S9 has the highest rated screen on any smartphone ever, beating the iPhone X. The iPhone X was rated at A+ by DisplayMate. However, the S9 is also an A+, but a higher rating of A+ to the iPhone X.
The screen is a 5.8 inch 18:5:9 Super AMOLED display, that is also 20% brighter than the previous screen on the S8.
Dual Camera on S9+
As predicted, the Samsung S9+ will come with dual cameras on the rear. The S9 does not get this nice addition. However, this is not too much of a problem considering the biggest changes have come to the rear cameras of both the S9 and S9+, making it much better than what was on the S8.
Super Slow Motion Capture
Continuing the above point, both the S9 and S9+ have the possibilities of shooting super slow motion. This isn't just 240 frames a seconds, as what is typically defined as slow motion for smartphones. Super slow motion on the Samsung S9 can shoot at 960 frames per second, which will take slow motion video to a whole different meaning on the S9.
Mechanical Apeture
An extremely exciting area of the S9 and S9+ is the fact that this is the first smartphone that comes with a mechanical aperture. The aperture diameter dictates how much light is let into the smartphone camera's lens. Typically, lens on smartphones have a fixed aperture. However, with the S9, it can go between two apertures, making the S9 particularly much better in dark scenarios, since the amount of light that can enter the lens can increase.
Relocated Fingerprint Sensor
Unfortunately, we did not see the embedded fingerprint underneath the screen on the S9. However, what we did see was a different location for the fingerprint sensor, which comes from the negative feedback from consumers with the fingerprint being too high on the S8 and to one side. The S9's fingerprint sensor appears below the camera, inline with most smartphones that have fingerprint sensors on the rear.
Ultimately, the main advances in the S9 come with the internals and the camera. With this, it is a very very good smartphone that should do very well for Samsung, since the design is already excellent, along with Samsung's software.