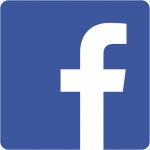 There has been a lot of controversy recently concerning facebook privacy. Whilst the social networking giant has taken some small steps to remedy these concerns, with improved privacy settings and more information available to users, this in itself may not be enough.
What Facebook has not disclosed to its users are the big privacy issues that concern the many apps that the site is famous for. Nearly all of these apps require permission to access account information in order to function and whilst most users are happy to grant access, not all realize what this could mean if this information were to be misused. In fairness, most of the apps are legitimate and pose no security threat. But should an app developer suddenly decide to misuse this information, or another less-scrupulous company takes control of the app, then this account information could be used for all kinds of illicit exploits.
And it is not just the apps you install that can affect you – those apps installed by your friends can also access some of your information via your friends' accounts.
Most people forget all about installed apps, especially ones that have not been used for a while and it is not like they are easily monitored on Facebook. The bad news is that these long-forgotten apps still have access to the very same account information whether you use them or not. The good news is that you can control which apps have access to your data – Facebook just does not bother to make this important information readily accessible to its users.
How to Control and Deny Application Access
First you need to logon to your Facebook account. On the main page you will see an 'Accounts' button in the top right hand corner. When you click on this it will bring up a drop-down menu, from this menu select 'Application Settings'. Once on the Application Settings page you will see a box on the right hand side next to the word 'Show', the default option in the box will be 'Recently Used'. Click the arrow next to the box to open up another drop-down menu, and then select 'Authorized' from the list.
Now the page will display all apps that have access to your Facebook data. To deny access to any of the apps, simply click on the 'X' at the right hand edge of the app. You will receive a confirmation pop-up asking you to confirm you instruction to deny, click on 'Deny'. The next pop-up box will be a confirmation that you have removed the app, click on 'Okay' and the action is complete.
Not every app can be deleted, or denied access. Those that are developed and pre-installed by Facebook cannot be deleted, but these are not apps to worry about.
Facebook is not perfect and it seems that no-one really cares, if the rapidly increasing amount of users is anything to go by. But Facebook privacy is something to worry about and too many people ignore this until they suffer some digital theft, or other online misdemeanor.
Facebook itself seems to be burying its head in the sand over the privacy concerns so it is up to the individual to protect their information and make their social networking as safe as possible. By all means continue to enjoy everything that Facebook offers, just make sure you are keeping a lid on things that do not concern prying eyes.