It is crazy to think that ten years ago, Steve Jobs was standing for the first time in front of an anxious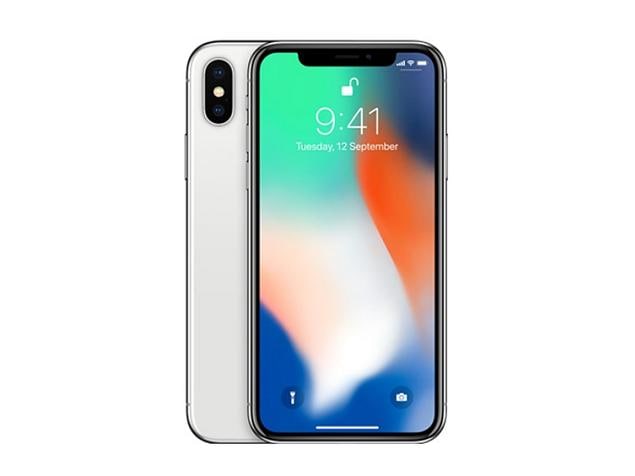 crowd to release the very first iPhone. Not only did the first phone completely re-invent the smartphone, it also changed the way we have used smartphones for the last ten years.
To mark the tenth anniversary of the very first iPhone, Apple released a major upgrade to the iPhone, marked the iPhone X (where 'X' is '10' in Roman). Here is everything you need to know about the iPhone X and whether it is worth getting or not.
Large bezel-less OLED screen – It was surprising to say just how accurately we predicted the features of the next iPhone, a few months ago. The iPhone X features a large 5.8″ OLED screen with a lack of bezels around the side of it. The only part of the front of the phone that does not have screen is the notch at the top, which houses all of the sensors for advanced facial recognition.
Advanced facial recognition (Face ID) – Using the numerous sensors that are housed at the top of the front of the smartphone, Apple has replaced Touch ID with Face ID (yes, there is now no fingerprint sensor). Apple claims that it improves security and is lightning fast, both in light and dark scenarios.
Glass, front and back – The iPhone X features glass, both on the front and back. As well as this, it is still waterproof and dust proof like the predecessor iPhone 7.
Wireless charging – The new iPhone is capable of wireless charging with Apple's new AirPower. There has been no information as to how quickly the wireless charger works, though.
New cameras – There is a new upgraded 12 megapixel camera on the back, whilst the telephoto lens also now has OIS.
Faster and better specs – The internals of the iPhone X have been upgraded as to the iPhone 7, with improved CPU and GPU performance.
Analysis: iPhone X worth buying?
This is probably the biggest upgrade Apple has made to the iPhone since it was created ten years ago.
The new upgrades certainly make the phone much more appealing. Having zero bezels (except for the notch at the top) as well as the latest tech inside and out makes this phone very appealing to many hardcore fans of Apple.
However, the iPhone X is, by no means perfect. Some people will not like the idea of Face ID, especially if, to unlock the phone, you have to be in sight of the front cameras every time.
There have been talks that Apple was trying to integrate a fingerprint sensor into the front screen, but lacked the time or technology to do so. Therefore, is this just an intermediate step to the next revolutionary technology for security? Possibly, considering the whole line up of devices Apple sells, even from MacBooks, have fingerprint sensors.
At $999, it is also extremely expensive, even to the likes of the Samsung S8. Therefore, when compared like this from a price perspective, is the iPhone X really worth the extra hundreds of dollars? We will have to wait and see. But, just from the release of information about it, it certainly does not seem to be…